Your browser will redirect to sebi infrastructure investment trusts regulations 2014 requested content shortly. Your browser will redirect to your requested content shortly. Please forward this error screen to sharedip-1666227147.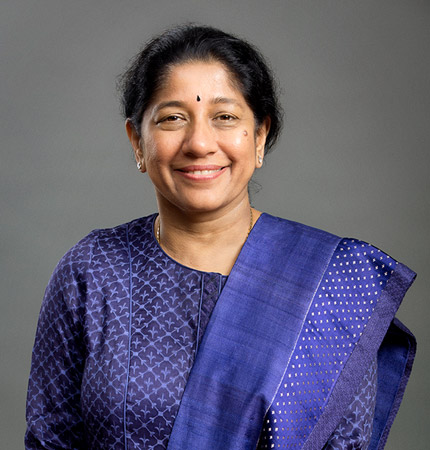 Please forward this error screen to 182. Leadership Helmed by visionaries and business giants, who have shaped the Group to become the global organisation that it is today. Mr Tata joined the Tata Group in 1962. After serving in various companies, he was appointed Director-in-Charge of the National Radio Electronics Company Limited in 1971. In 1981, he was named Chairman of Tata Industries and was responsible for transforming it into a group strategy think-tank, and a promoter of new ventures in high technology businesses. Mr Tata currently serves on the board of directors of Alcoa and is on the international advisory boards of Mitsubishi Corporation, JP Morgan Chase, Rolls Royce and the Monetary Authority of Singapore. He is the Chairman of the Sir Ratan Tata Trust and the Sir Dorabji Tata Trust, two of the largest private sector-promoted philanthropic Trusts in India.
Mr Tata has received honorary doctorates from several universities in India and abroad. Mr Chandrasekaran has played an active role in Indo-US and India-UK CEO Forums and is part of India's business taskforces for Australia, Brazil, Canada, China, Japan and Malaysia. He served as the chairman of NASSCOM, India's apex trade body for IT services firms, in 2012-13 and continues to be a member of its governing executive council. Mr Chandrasekaran has received several awards and was recently honoured with the 'Business Leader Award' at the Economic Times Awards for Corporate Excellence 2016. Best CEO' at the 2015 All-Asia Executive Team rankings for the fifth consecutive year in 2015. He was awarded the Frans Banninck Cocq Medal from the City of Amsterdam for promoting trade and economic relations between The Netherlands and India. 1985 and is presently its Chairman and Chief Executive Officer.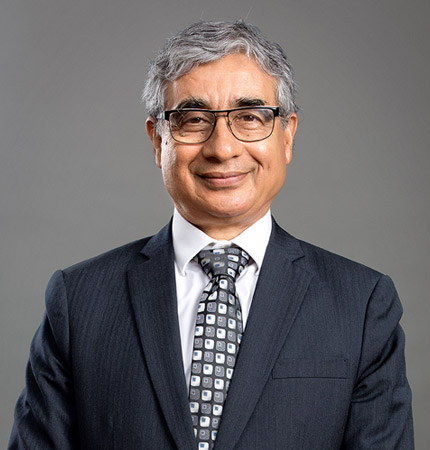 She has spearheaded TAFE's growth to its present status as the third largest tractor manufacturer in the world. Ms Srinivasan has been conferred the Business Woman of the Year Award by The Economic Times in 2005-06, the IIM Lucknow Lakshmipat Singhania Award for National Leadership in 2005, and was one of the 125 influential alumnae selected by the Wharton School of Business at its 125th anniversary in 2007. He has served as the Chairman of the Indian Banks' Association, the apex body of Indian banks and was the government's nominee on the India-US CEO Forum, Indo-French CEO Forum and Indo-Russia CEO Forum. He currently serves as an Independent Director on several boards including Standard Chartered Bank, Tata Consultancy Services and Hindustan Unilever among others. Mr Aman Mehta has over 39 years of experience in the field of banking and finance, and has a proven track record of successfully managing large multinational enterprises. Corporate Governance, Board and Advisory Roles in a range of global manufacturing and technology companies, which include Cairn India and Tata Consultancy Services among others. Mr Mehta has been a member of the Supervisory Board of ING Group NV and a Director of Raffles Holdings, Singapore.
Hyderabad and a member of the International Advisory Board of Prudential of America. The former Chairman of PwC India, Mr Deepak Kapoor was associated with the firm for over 30 years. He was named Partner in 1991 and was the Managing Director between 2007 and 2016. Mr Kapoor has extensive experience in the audit function as well as business advisory related work and has led deals for more than eight years and has practiced in the area of telecom, entertainment and media for over a decade. His experience, in India and overseas, encompasses multiple industries including consumer products, manufacturing, telecom, technology, healthcare, entertainment and media. Institute of Company Secretaries of India and a member of the Institute of Certified Fraud Examiners, USA. Dr Blauwhoff holds a doctorate in Technical Sciences and has over 30 years of experience in the energy industry, in particular the downstream oil and gas business.
He has a wide range of experience in refining, supply chain, marketing and end-to-end value creation in challenging downstream organisations. He has served as the Chairman of the German National Oil Industry Association, as Chief Executive Officer of Deutsche Shell Holding GmbH and as a Vice-Chairman of the German Forum for Future Energies among others. Member of the Supervisory Board of Royal Haskoning DHV. Mr D K Mehrotra's illustrious career spans 35 years. He has occupied several pivotal positions in LIC spanning the country as well as the corporate office at Mumbai. Mr Mehrotra has attended several important knowledge forums in India and abroad and is associated with apex training institutes of insurance in India like the National Insurance Academy and the Insurance Institute of India. Mr Saurabh Agrawal is the Group Chief Financial Officer of Tata Sons, the holding company He joined Tata Sons in June 2017 from the Aditya Birla Group where he was the Head of Strategy.
In a career spanning over two decades, Mr Agrawal has been the Head of Investment Banking in India for Bank of America Merrill Lynch and also Head of Corporate Finance business in India and South Asia for Standard Chartered bank. Mr Agrawal has a wide-ranging experience in strategy and capital markets where he had a ringside view of the evolution of Indian economy since the mid-90s. 10 billion from the capital markets. In his advisory capacity, Mr Agrawal has advised several business groups like Tatas, AV Birla, GMR, ICICI, Bharti, DLF etc. Mr Agrawal completed his undergraduate degree in Chemical Engineering from IIT Roorkee and has a post graduate management degree from IIM Kolkata. He lives in Mumbai with his wife Shelly and two children. He enjoys playing badminton and squash.
The Kalinganagar Steel plant in Odisha, which ramped up operations to its rated capacity within a very short span of time. He is currently on the Boards of Tata Steel Limited and Tata Steel Europe. Metals Governors Council of the World Economic Forum. In India, he is a member of the National Council of CII and former Chairman of CII Eastern Region.
Investment Forum and a member of the Indo-French CEO council. MBA from IIM Calcutta in 1988. He is a Chevening Scholar and has also attended the Advanced Management Programme in CEDEP – INSEAD, Fontainebleau, France. Distinguished Alumnus Award from NIT Trichy and IIM Calcutta. In 2006-07, he played a critical role in the acquisition of Corus Group Plc.